WOODWIND students are encouraged to develop and explore their musical ability through expression, understanding of technique, and literacy.
Experimentation with a wide variety of woodwind instruments is also encouraged. As students develop, honing skills include participation in small ensembles and orchestras. "Music gives a soul to the universe, wings to the mind, flight to the imagination and life to everything."
- Plato
Classes
fall semester beginning september 9, 2019
Jazz
Hands on discovery of Jazz styles, techniques and improvisation. Jazz history taught through listening, verbal descriptions, and playing of various styles. Focused attention on correct style and integrating with other musicians. Jazz Ensemble II offers the more advanced student many local performance opportunities.

JAZZ ENSEMBLE
Tuesdays 5:15pm - 6:15pm
Venue: Music Conservatory of Sandpoint
$145/semester
Audition required • Recommended for Ages 13+
Music Matters After School Fine Arts Initiative
Youth Orchestra
The MCS Youth Orchestra is an inclusive program designed to accommodate beginning through advanced students. Students are given the opportunity to take in the joy and fun of making music together, to gain confidence performing with others, and experience how to play an important role as part of a group. Practice and performance pieces include a mixture of classical, contemporary, pop and jazz music. Recommended for 4th grade and older.

Venue: Music Conservatory of Sandpoint
Orchestra Ensembles
This class provides an opportunity for students to focus on the art of small ensemble playing. Students will be pushed to expand their artistic understanding of performance repertoire. Master classes with guest artists and participation in the Young Artist Exchange Program may also be incorporated with this ensemble. Prerequisite: Audition Required.
Venue: Music Conservatory of Sandpoint
Upcoming Events From the Woodwind Department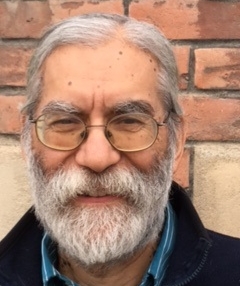 Denis Zwang teaching experience spans several decades. He is a well versed instructor and specialist on many of the woodwind instruments, including the saxophone, flute and clarinet. Aside from teaching, Mr. Zwang actively performs with orchestras, as a solo artist, and has a rich history with recording studios and National Artists. Mr. Zwang is currently teaching saxophone, clarinet, flute and oboe at the Music Conservatory.