IN OUR PIANO DEPARTMENT, we work diligently to develop and explore musical expression and literacy for students of all ages and skill levels, from age 5-100.
We customize curriculum to meet the individual student goals, helping each child or adult learn to read, play, and understand music through the exploration of the piano. Coming soon, we hope to host a monthly studio class for students to enhance their performance and accompaniment skills. "Music expresses that which cannot be said and on which it is impossible to be silent."
- Victor Hugo
Classes
fall semester beginning september 9, 2019
Upcoming Events From the Piano Department
Melody Puller-Department Head, Piano
Melody Puller earned her Master of Music degree in Piano Pedagogy and Performance from the University of Idaho, studying with Jay Mauchley. She lived in Burlington, Vermont from 2002-2015 where she taught piano students of all levels and abilities. She performed regularly for the Cathedral Arts Series in Burlington, Vermont and served as concert coordinator from 2014-2015. She has recently returned to her home in the Northwest where she grew up, so that she could be closer to her extended family.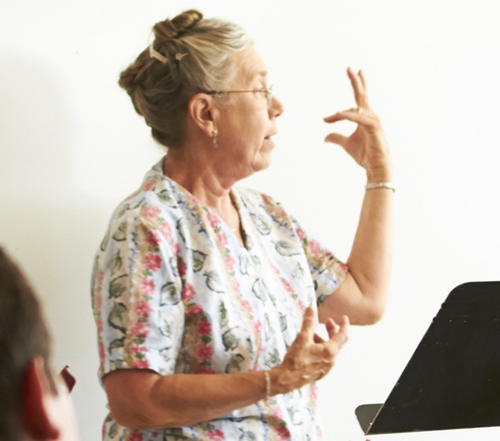 Caren Reiner was born under the piano, as she often states, and started taking lessons from her mother at an early age. Mrs. Reiner attended the University of Southern California and San Francisco State where she received her Bachelor of Music in Piano. She later received a Masters of Arts in piano performance from Sacramento State. Mrs. Reiner has always loved teaching and had her first job as a teacher when she was only 14. Mrs. Reiner also plays the cello, conducts a woman's choir and has performed as a vocal soloist in many performances throughout the Pacific Northwest. Mrs. Reiner has been with the Conservatory for over 5 years.
Marj Cooke, Piano + Mandolin Orchestra
Marj Cooke has exceptional range in the number of instruments she plays: pipe organ, piano, viola, folk harp, carillon, mandolin family, Dobro and recorders. She began piano lessons at age 3 with her mother as her teacher. Marj studied violin for 5 years, has participated in choral groups, and went on to study classical pipe organ. Marj worked as Church Organist for many years. She studied Carillon in graduate school and passed the professional exam in 1969. Marj also enjoys arranging and composing music.
Her extensive education and teaching experience is an enormous asset to the Conservatory. Marj earned a BA degree in Music and French, and a Master's in Music Theory and Composition. Marj was an elementary school classroom teacher for 33 years and taught music for entire grade levels and also for the entire school before Music Specialists were hired. She belongs to several musical organizations: Professional Carillonneur member of the Guild of Carillonneurs in North America; member Classical Mandolin Society of America; violist with Sandpoint New Horizons Orchestra and Pend Oreille Chamber Orchestra.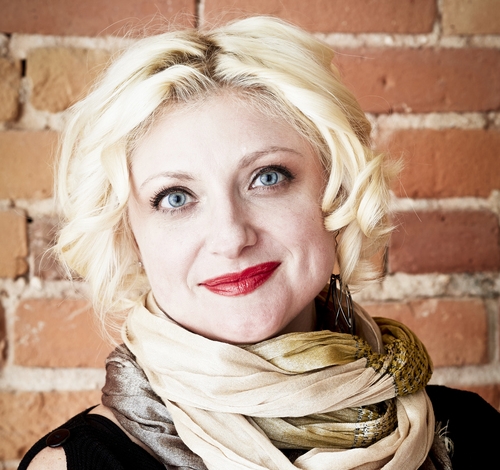 Sarah Caruso, Voice + Piano
A Sandpoint native and graduate of Sandpoint High School, Sarah spent the majority of her childhood on stage singing, dancing and acting with the Unicorn Theater Players. At the age of 16, she was hired by Rossi Entertainment to perform professional theater, cabaret shows and murder mysteries throughout the Northwest. She received extensive training in the Rossi curriculum and later taught performing arts to children in Coeur D'Alene. Most recently, Sarah has joined forces with the Music Conservatory of Sandpoint to start a Theater Department. She also has extensive, classical training in the vocal arts and served as Music/Vocal Director for the local summer musical "Music Man."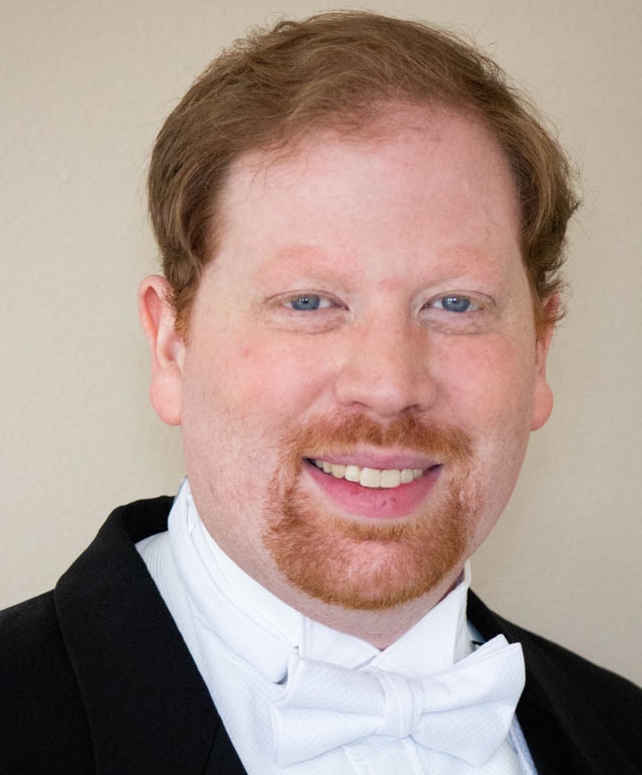 John Fitzgerald, Conductor of Youth Orchestra, Voice + Piano
John Fitzgerald, Lyric Baritone-John is from Monterey California, but he grew up in Scranton Pennsylvania. Before moving to Sandpoint Idaho, he received his Bachelors of Music from Westminster Choir College and his Master of Arts in Teaching from Rider University. John has performed extensively with choirs in both New York and professional recordings in Philadelphia. John has been an artistic director and instructor in numerous programs in the North East Pennsylvania area.
John has sung with several opera houses across PA including PA Lryic Opera, Amici Opera, and Seabrook Opera, and he performed the roles of the Major General in Pirates of Penzance, Pish-Tush in The Mikado, Baron Zeta in the Merry Widow,Silvo in Pagliacci, Masetto in Don Giovanni, and more over the years.
John has experienced much success conducting choral groups in concert halls from New York to Philadelphia. He has sung various repertoire including Mahler's Eighth Symphony to Beethoven's Ninth Symphony. He has sung with notable conductors such as Peirre Boulez, Kurt Masur, Mariss Jansons, Christopher Eschenbach, Alan Gilert, Gilbert Kaplan, Michael Tilson Thomas, James Jordon, Joe Miller and Ton Koopman.
Janice Wall, Music Matters! and El Sistema Director, Piano, Voice + Brass
Janice Wall graduated from Towson University with a Master's degree of Music in 2008. She has extensive experience teaching, in both the elementary school and college environments. Ms. Wall is passionate about teaching and performing music. She has a wide variety of musical experiences including choir, band, orchestra, puppetry, and drama groups. She joined the Music Conservatory of Sandpoint in 2017, she teaches private lessons, Instrument Carousel, and the El Sistema Music Matters! choir.